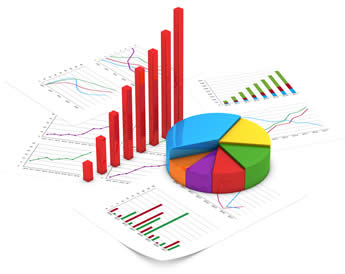 September Labor Market Figures

Unemployment figures for Southeast Texas metropolitan statistical area (MSA) improved slightly according to data from the Bureau of Labor Statistics (BLS). The unemployment rate for September was 7.2 percent, down .2 percent from 7.4 percent in August. Job growth was indicated in several industries including Government state/local, Mining, Logging & Construction, and Administrative Support/Remediation. Job decline of 100 or more jobs in Southeast Texas was noted in Private Service Providing, Trade, Transportation & Utilities, General Merchandise Stores, Leisure & Hospitality, Manufacturing, and Retail Trade. Marilyn Smith, executive director stated, "We are looking forward to the seasonal hiring in Southeast Texas. More than 20 employers have participated in the Seasonal Job Fairs in our workforce centers. We expect this hiring activity to help improve the job outlook for workers currently unemployed in several local industry sectors."

The BLS data also indicated several industries in the supersectors of 'Service Providing' and 'Goods Producing' maintained even job activity through September include Chemical Manufacturing, Wholesale Trade, Information, Financial Activities, Education & Health Services and Transportation, Warehousing & Utilities.

Texas' added over 38,000 jobs in September with a seasonally adjusted unemployment rate of 4.8 percent, up slightly from 4.7 percent in August.

Please visit our web-site's Labor Market and Career Information section, here for more information.

Unemployment Figures*

Click on the Labor Market and Career Information (LMCI) link, http://www.lmci.state.tx.us/, and get access to reliable and informative data regarding careers, educational training options and jobs.
Area
Texas
Beaumont-Port Arthur
Southeast Texas

Hardin County
Jefferson County
Orange County
Newton County

Beaumont
Port Arthur
Sept 2016
4.9%
7.2%
7.2%

6.4%
7.4%
7.2%
7.6%

6.5%
10.2%

Aug 2016
5.0%
7.5%
7.4%

6.8%
7.6%
7.5%
7.9%

6.7%
10.1%

Sept 2015
4.5%
6.7%
6.7%

5.7%
7.0%
6.6%
7.4%

6.1%
9.6%

*U.S. Dept. of Labor, Bureau of Labor Statistics, 10/21/2016.