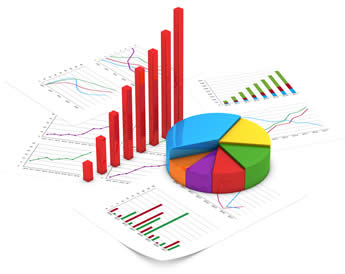 October Labor Market Figures
Unemployment data indicates Southeast Texas is well on the road to recovery after Hurricane Harvey. The October 2017 unemployment rate was 6.3 percent, a full 1.7 percent lower than September's rate of 8.2, as businesses add manpower to meet the demands of remediation and rebuilding. The Bureau of Labor Statistics (BLS) data indicated job growth in the following industry sectors:
Mining, Logging and Construction
Manufacturing
Trade, Transportation and Utilities
Private Service providing
Wholesale Trade
Retail Trade
General merchandise Stores
Professional and Business Services
Administrative and Support, Waste Management and Remediation Services
Leisure and Hospitality
Other Services (repair, maintenance; personal/laundry services, private households)
State/Local Government
Job growth was down slightly in Chemical Manufacturing, Financial Activities, and Education and Health Services. Overall, approximately 2,600 jobs were added in the Beaumont-Port Arthur during October according to report.

For October, Texas reported an unemployment rate of 3.5 percent (not seasonally adjusted), the lowest rate in four decades. The United States UI rate was 3.9. Leisure and Hospitality industry employment adder 34,700 jobs, statewide, in October.

Additional October data indicated a decrease in the number of people in the local labor force. However, the data also shows an increase in the number of people employed in October versus September. Executive Director, Marilyn Smith, commented, "We are elated that people are going back to work in Southeast Texas. The decline in unemployment indicates the area's success in the on-going recovery efforts from the effects of Harvey. We are also encouraged by the announcement by several local refineries to continue with expansion plans."

For detailed labor market information on job growth in Southeast Texas, please visit our website.

Unemployment Figures*

Click on the Labor Market and Career Information (LMCI) link, http://www.lmci.state.tx.us/, and get access to reliable and informative data regarding careers, educational training options and jobs.
Area
Texas
Beaumont-Port Arthur
Southeast Texas

Hardin County
Jefferson County
Orange County
Newton County

Beaumont
Port Arthur
Oct 2017
3.5%
6.3%
6.3%

5.4%
6.6%
6.3%
6.5%

6.0%
9.5%

Sept 2017
4.0%
8.2%
8.2%

6.7%
8.5%
8.4%
8.0%

7.7%
12.4%

Oct 2016
4.6%
6.7%
6.6%

6.0%
6.8%
6.5%
7.7%

6.2%
9.5%

*U.S. Dept. of Labor, Bureau of Labor Statistics, 11/17/2017.