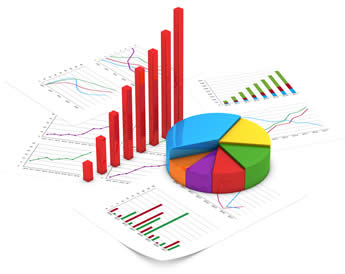 June Labor Market Figures

The Southeast Texas unemployment rate for June was 6.4 percent, up slightly from 5.9 percent in May. The area's strongest industry job growth, as indicated by Bureau of Labor Statistics (BLS) estimates, was in the Goods Producing supersector industry Mining, Logging and Construction, which posted 700 more jobs in June, a 3.6 percent monthly gain. Other Southeast Texas industries with moderate job growth were Manufacturing, Transportation, Warehousing, and Utilities, Professional Business Services, and Leisure and Hospitality. On the opposite end of the spectrum, the Retail Trade industry indicated 600 jobs were lost, followed by state government with 500 fewer jobs in June.

Texas also experienced strong growth in the Goods Producing supersector with an annual industry growth of 5.8 percent. The state's non-seasonally adjusted unemployment rate was 4.2 percent in June. Private sector employers added over 27,000 jobs, making June the 24th consecutive month of employment growth, according to the Texas Workforce Commission press release.

"Our employment outlook for Southeast Texas remains positive as our area experiences the start-up of several large refinery expansion projects and new businesses are moving into the area. The demand for skilled workers and the number of construction jobs is expected to grow. Employment opportunities in other local industries such as retail, business and clerical support, hospitality, transportation, and healthcare will increase, also." stated Marilyn Smith, executive director. The workforce board still has funds available for individuals who are seeking for short term, certification training in various occupations. Many new training classes have been implemented at Lamar State College Port Arthur, Lamar Institute of Technology (LIT) and Lamar State College Orange. For detailed labor market information on job growth in Southeast Texas, please visit our website.

Unemployment Figures*

Click on the Labor Market and Career Information (LMCI) link, http://www.lmci.state.tx.us/, and get access to reliable and informative data regarding careers, educational training options and jobs.
Area
Texas
Beaumont-Port Arthur
Southeast Texas

Hardin County
Jefferson County
Orange County
Newton County

Beaumont
Port Arthur
June 2018
4.2%
6.4%
6.4%

5.7%
6.7%
5.9%
6.9%

6.0%
9.3%

May 2018
3.7%
5.9%
5.9%

5.1%
6.1%
5.7%
6.5%

5.6%
8.4%

June 2017
4.5%
6.9%
6.9%

6.1%
7.1%
8.4%
7.4%

6.4%
10.1%

*U.S. Dept. of Labor, Bureau of Labor Statistics, 7/20/2018.