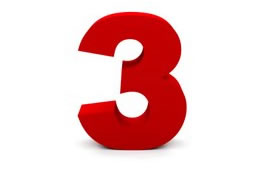 1. Support the Youth of Southeast Texas – Sponsor the 3rd Annual Youth Career Expo!


Sponsorship opportunity is still available for your business to support thousands of local high school students. The Youth Career Expo, "Connect to Your Future" is designed to provide interactive, hands-on occupational and career experiences to high school students throughout Southeast Texas. Benefits for your company, through financial support, include the following:
Area-wide recognition for supporting local youth
News and media coverage for your company
Workforce award recognition
Sponsorship levels are as follows:
$5,000 Platinum Sponsor
$2,500 Gold Sponsor
$1,500 Silver Sponsor
Your logo will be included on printed information and promotional items for the event. Sponsorship donations are tax deductible and should be made payable to Workforce Solutions Southeast Texas, 510 Park Street, Attn: Mary Hammon, Finance Director, Beaumont, TX 77701. Electronic invoicing, credit card payment, and PayPal are available. Sponsorships will be accepted through August 25, 2017.

Please commit to your sponsorship of the Youth Career Expo today. Contact our Workforce & Community Liaison, Pamela Wise, at 409-719-4752, or email, pamela.wise@setworks.org. To register as a Youth Expo Exhibitor, click this link.

2. Easy Access to Business Resources!

We've put all the business resources in one place for easy access for your Human Resources department. Just click here to access business management information for your company:
Recruit & Hire Employees
Business Tax Incentives
Train New and Incumbent Workers
Update and Expand Your Business
Employment Law
Human Resources Planning
…and much more!
Contact our Business Solutions and Employer Services representatives, toll-free, at 1-877-834-5627 for more information.

3. In-Demand Occupations in Southeast Texas

As of July 24, 2017, our demand occupations mirror familiar industries in Southeast Texas including healthcare and medical, construction, wholesale trade, education, and transportation and warehousing. Being in-demand does not necessarily indicate high wages. However, employers do prefer applicants with a minimum of a high school diploma or equivalency, and 6 months to 1 year related work experience. Some occupations require Associates, Bachelors or Masters degrees in addition to certifications and occupational licensure. As of July 24, 2017, these are the jobs which reflect the most openings in our area:



Southeast Texas Occupations in Demand
Customer Service Representatives
Heavy Truck/Tractor Trailer Drivers
Production Workers
Waitstaff
Construction Laborers
Graders and Sorters
Retail Salespersons
Telemarketers
Landscapers and Groundskeepers
Registered Nurses
Maintenance & Repair Workers/General


Other occupations which indicate moderate demand for skilled workers include postsecondary education administrators, protective services managers, home health aides, secondary school teachers and personal and home care aides. For detailed information regarding labor market data for Southeast Texas, please visit www.setworks.org.